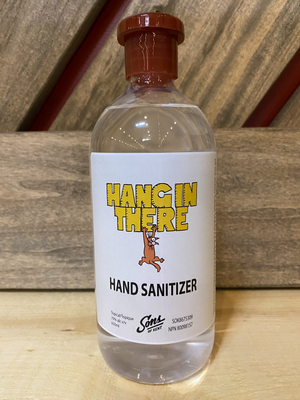 Hang In There - Liquid Hand Sanitizer
Regular price
$6.40
Sale price
$9.00
Stay clean and safe with this house made Hand sanitizer.
Made with locally sourced materials and packaging.
This World Health Organization recommended recipe contains 70% ETH and doesn't smell like a Tequila Burp like most of it we have come across. 
650ml Bottle with a Flip top lid. This Liquid Product can be used with a spray bottle also.