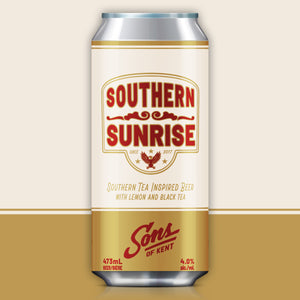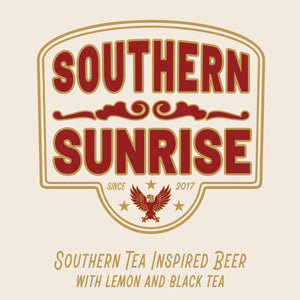 Southern Sunrise - Lemon Tea Infused Beer
4.0% alc./vol | 5 IBU

Inspired by Southern sweet tea, this beer is crafted with all natural black tea, specialty malts, and lemon juice. A smooth and refreshing sipper with notes of southern iced tea and lemon zest. Lightly carbonated with a touch of a sweet finish.